1880x970 px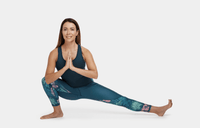 We are on a mission to empower women through fitness and beyond.
Affiliates
One more reason to spread your love for Perky Peach!
As an affiliate, we will pay a commission of 15% for every sale that is tracked on our website through your online activity.
Perky Peach is committed to supporting certified professionals who are advocating the importance of an active and eco-friendly lifestyle.
Don't forget to share your images with us - tag @perkypeachofficial on Instagram!
AFFILIATE PROGRAM FAQs
How often can I get paid?

Commission fees are paid on a monthly basis.

HOW ARE ORDERS TRACKED & CREDITED TO MY SITE?

The Perky Peach team will create a unique affiliate link for you to use on your online and social media content. Every time a user comes to us via one of your unique links, we will be able to track that purchase and assign that purchase to you.

CAN I TAKE ORDERS ON MY SITE?

No. In order to ensure product availability, tracking, reporting and superior customer service, the transaction must take place on the perkypeach.com website.

DO I EARN COMMISSIONS ON MY OWN PURCHASE?

Yes. You can earn commissions on any purchases you make from visiting our website perkypeach.com through your own affiliate link

WHAT ABOUT PRODUCT RETURNS?

If a user returns a product for a refund, or if credit card charges are reversed due to a dispute or credit card fraud, your account will be debited for any commission earned on that transaction. If a product is returned in exchange for new merchandise, or if goods are lost or damaged and we ship replacement goods to the customer, your commissions will not be affected.
Apply Now
To apply, please send the following information to amy@perkypeach.com with 'Affiliates Programme' in the subject line and the following information;
- Name
- Email address
- Your social media links